Feature-rich safety systems for aerial fire trucks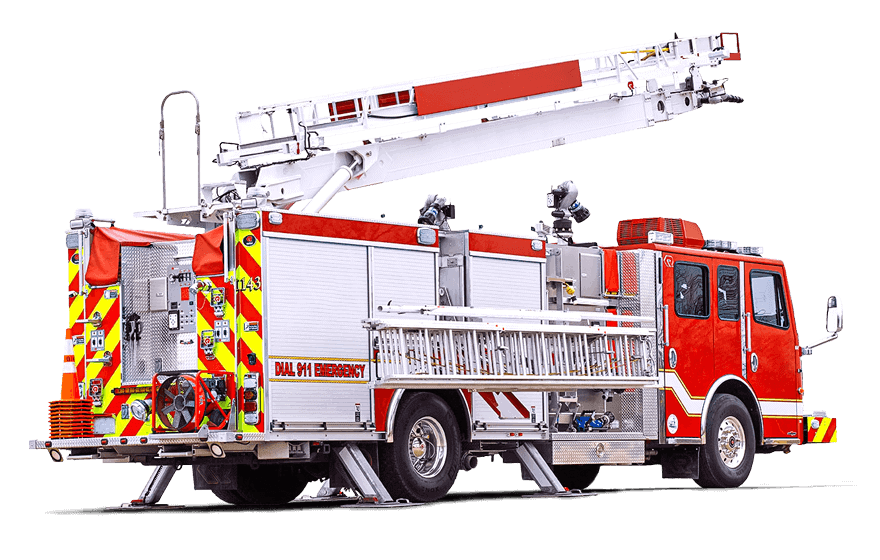 An aerial fire truck is a large and expensive piece of equipment. When firefighters need to reach high locations, these trucks are the ideal solution. With that said, they are very large and difficult to handle. They often need to navigate narrow roads and they need to get to the scene and in position in a hurry. When you put all of this together, it can present a number of risks to the fire crew, the aerial truck and the public. With the right safety solutions, you can mitigate these risks and improve the performance of the vehicle when it is on the road.
At Optimo Electronics, we understand these challenges and we have developed a range of complementary safety solutions that can protect fire crews and the public while also making the operations of aerial fire trucks more efficient. We have camera systems that can expand vision for blind spots and for driving in reverse. We have reverse sonar systems that can make it easier and safer to back up and our Around View Monitoring systems can be great for providing a crystal-clear 360° view of the vehicle. Contact our team to learn more about the most reliable safety solutions for aerial fire trucks.
Our products are built to perform in the most rugged conditions, both on and off the road.
Experience a comprehensive suite of video-based driver safety technology for the waste management industry.
Optimo Electronics offers complete safety solutions for commercial and heavy-duty vehicles.
Protect people and property with the best large/heavy-duty vehicle safety solutions