Airport Rescue Vehicle ARFF
Safety solutions to meet the demands of aircraft rescue vehicles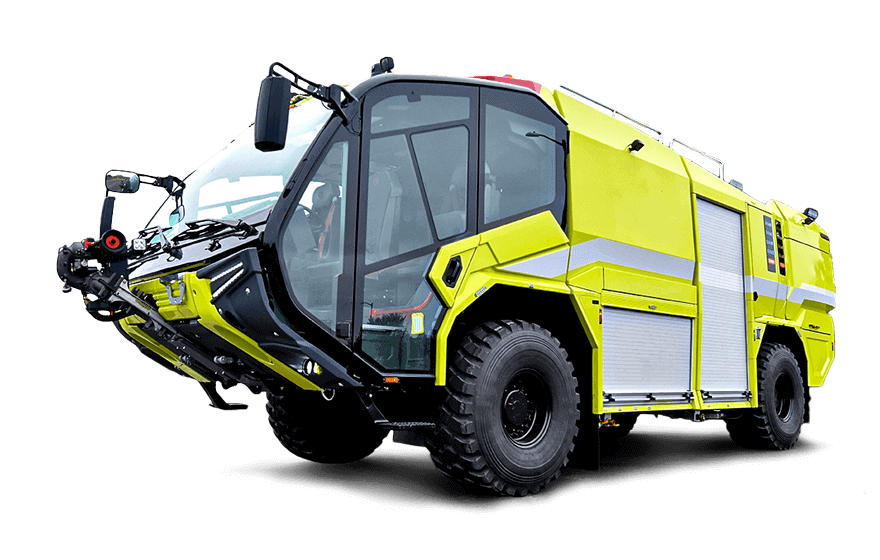 Working in aircraft rescue and firefighting is a field that is particularly demanding. These crews need to be able to respond quickly when an aircraft disaster occurs and they need to be able to operate with the highest levels of confidence. Airport rescue vehicles are often called open to maneuver in environments that are busy and difficult to navigate. They are also large vehicles that require great skill to operate and they may have blind spots that could put people at risk.
Safety systems from Optimo Electronics can provide airport rescue and firefighting crews with the awareness they need to operate safely while saving lives. Our camera solutions can provide viewing for blind spots and offer the operational awareness these teams need to perform rescue operations under difficult circumstances. We also subject our systems to the toughest safety tests possible. When you need cameras or other safety solutions you can depend on, Optimo Electronics is the only company to call.
Our products are built to perform in the most rugged conditions, both on and off the road.
Experience a comprehensive suite of video-based driver safety technology for the waste management industry.
Optimo Electronics offers complete safety solutions for commercial and heavy-duty vehicles.
Protect people and property with the best large/heavy-duty vehicle safety solutions