Feature-rich safety systems for paper shredding trucks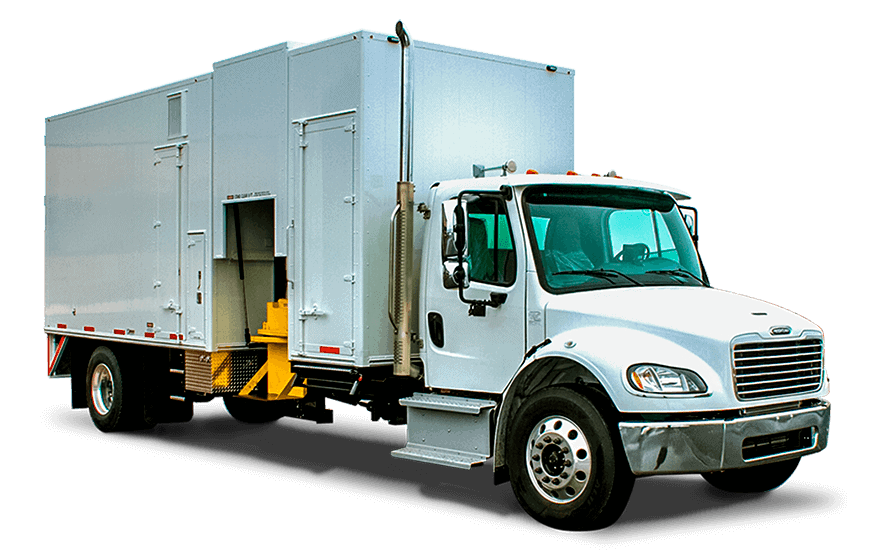 Mobile shredding trucks can bring the services of an industrial paper shredder right to the location of any business or organization. As convenient as this service is for the businesses that use them, the trucks are large and they contain expensive machinery. Shredding trucks are difficult to handle on the road and they have large blind spots. It can also be very difficult to back up to different shred locations because the design of the shredding truck makes it hard to see what is behind the vehicle.
With the right safety solutions, you can prevent shredder truck accidents and make them more efficient. Blind-spot camera systems will make shred trucks safer on the road and they can also be installed to assist with backing up. Shredder trucks can also benefit from cameras to monitor the machinery for smoother operation. Our Around View Monitoring systems can also help with maneuvering these trucks into tight spaces. Contact Optimo Electronics to get started on fitting your paper shredding trucks out with the most reliable safety solutions available today.
Our products are built to perform in the most rugged conditions, both on and off the road.
Experience a comprehensive suite of video-based driver safety technology for the waste management industry.
Optimo Electronics offers complete safety solutions for commercial and heavy-duty vehicles.
Protect people and property with the best large/heavy-duty vehicle safety solutions