Reliable safety solutions for bucket trucks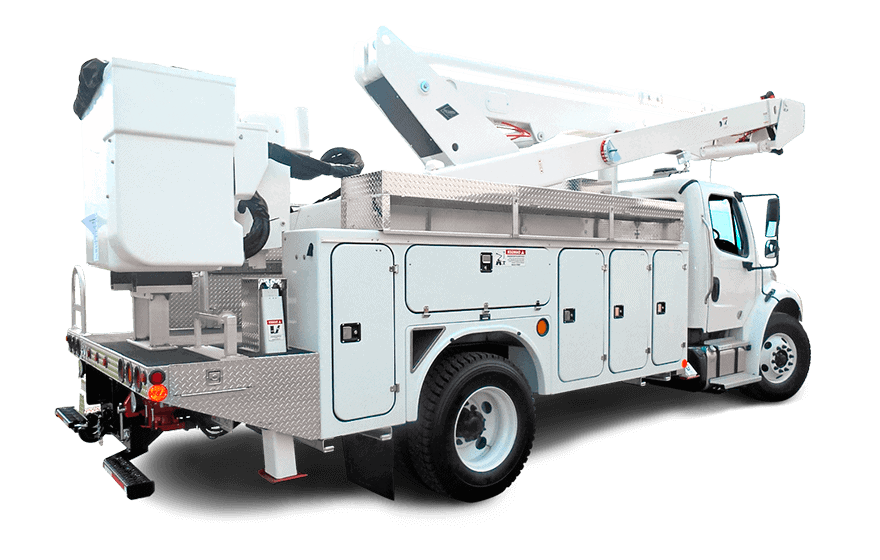 Working from a bucket truck is hazardous enough. Crews have to work high off the ground and they might be working with systems that could be dangerous when not handled properly. Along with that, the large bucket truck can be difficult to handle on the road or it might need to travel down narrow roads to reach the worksite. With the potential for blind spots, there is always the worry of an accident when these trucks go out.
The team from Optimo Electronics understands these issues and we have a range of safety solutions that can improve safety for bucket truck crews and make their operations more efficient. We can install blind-spot and reverse cameras to prevent accidents and our reverse sonar systems can detect obstacles behind the vehicle and send audible alerts to the driver. We also have mobile DVR systems to preserve video clips in case of an incident. For the toughest and most reliable safety solutions available, you need Optimo Electronics.
Our products are built to perform in the most rugged conditions, both on and off the road.
Experience a comprehensive suite of video-based driver safety technology for the waste management industry.
Optimo Electronics offers complete safety solutions for commercial and heavy-duty vehicles.
Protect people and property with the best large/heavy-duty vehicle safety solutions