Reliable safety solutions for prisoner transport vehicles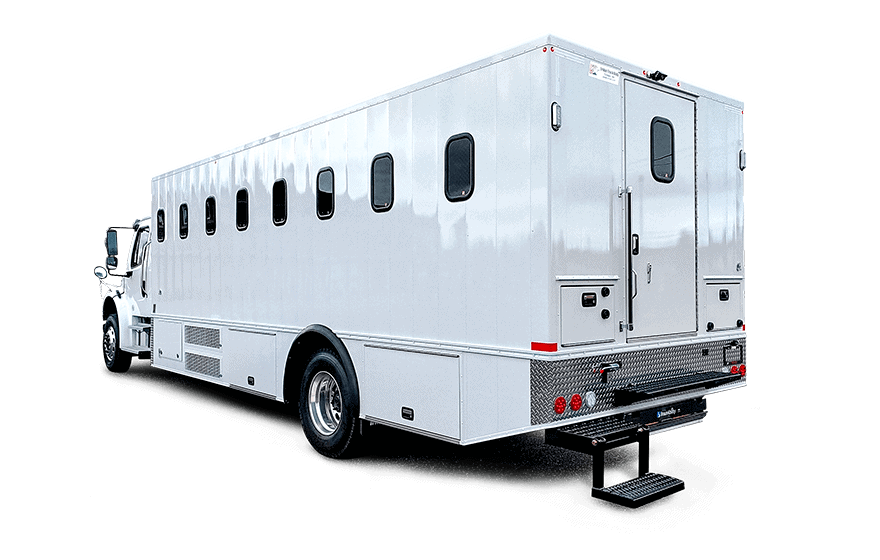 Inmate transport vehicles have unique concerns when it comes to safety and security. These vehicles need to transport prisoners securely, but they also have to be aware of safety for both the staff and the prisoners. Many of these vehicles also restrict the vision of the driver, and this can make it difficult to see other motorists when they are on the road. With the right safety systems, you can protect your staff and make sure prisoners make it to their destination safely and without incident.
Optimo Electronics offers a range of safety systems that are ideal for prisoner transport vehicles. Whether you are talking about a smaller transport van or a bus, we have solutions that can improve safety and security. Our camera systems can eliminate blind spots for your drivers or be used to monitor prisoner activity. With mobile DVR and cloud management, you can preserve video evidence that could be vital in any claim that may be leveled against your operation. Our systems are also modular, so they can be customized for different inmate transport vehicles.
Our products are built to perform in the most rugged conditions, both on and off the road.
Experience a comprehensive suite of video-based driver safety technology for the waste management industry.
Optimo Electronics offers complete safety solutions for commercial and heavy-duty vehicles.
Protect people and property with the best large/heavy-duty vehicle safety solutions