Reliable safety systems for grain trailers.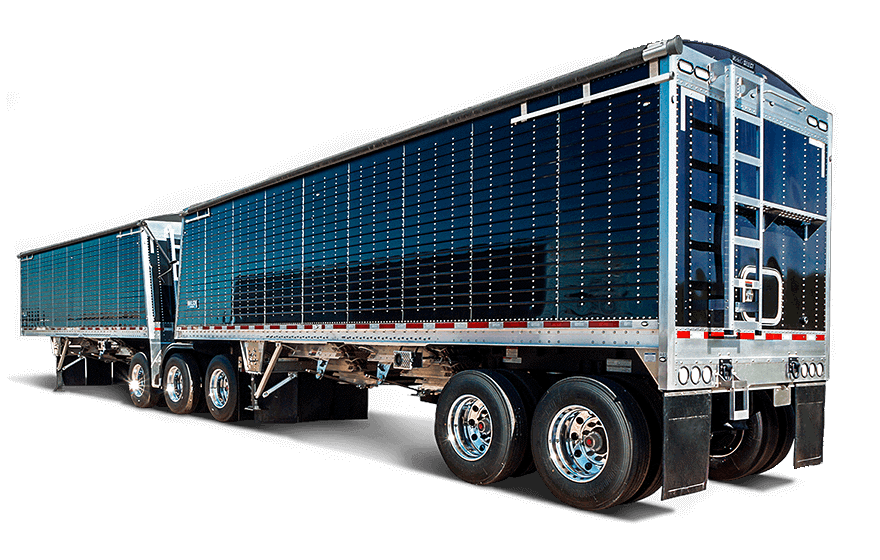 Driving a grain trailer is a difficult job. They might be pulled by the same type of rig you would find on many other tractor-trailers, but many of them are longer, they carry heavier loads and they might have complex hydraulic systems to assist with unloading. Managing the considerable weight and size of these vehicles can be difficult enough when you are on the road, but you also have significant blind spots. With such a large vehicle, it can be very easy for a car to be obscured in a spot that the driver can't see.
With so many potential hazards, grain trailers need the best safety solutions available. At Optimo Electronics, we offer an array of complementary safety solutions that can significantly reduce the risk of grain trailer accidents. Our camera systems can make it easier for operators to back up and provide a view for blind spots when they are on the road. Ultrasonic reverse sonar can make it safer for drivers when they need to back up for loading and unloading by detecting objects behind the vehicle and sending alerts to the driver.
Our products are built to perform in the most rugged conditions, both on and off the road.
Experience a comprehensive suite of video-based driver safety technology for the waste management industry.
Optimo Electronics offers complete safety solutions for commercial and heavy-duty vehicles.
Protect people and property with the best large/heavy-duty vehicle safety solutions